Craving for some yummy ice cream? No problem! I have selected a great and easy recipe for homemade ice cream that will brighten your day (or night). The recipe is for simple vanilla ice cream, however I love chocolate so I decided to add some white and brown chocolate in it. For those of you who prefer fruity ice creams there is a solution too!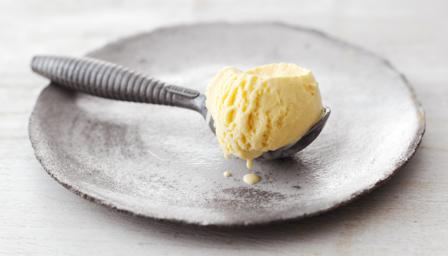 What you will need :
2 eggs
3dl whipped cream
0.5 dl white sugar (or 0.5 dl icing sugar)
2 cups of heavy wipped cream
1 tbsp vanilla extract (or 1 tbsp vanilla sugar/pulver)
* half white chocolate (50gr) and half brown chocolate (50gr) chopped into small pieces
Start by preparing the whipped cream. In a separate bowl mix the eggs with the vanilla extract. Add to the same bowl the whipped cream and mix again. I would suggest to taste the mixture and if needed add more sugar or vanilla power/extract.
*For those of you who are also fans of chocolate now is the time to add the already chopped into pieces chocolate and mix once more.
*If you prefer fruit ice cream you can instead of chocolate, chop fruit into small pieces and add them to the mixture.
1. If you have an ice cream machine it will take approximatelly 20 minutes till the ice cream is ready. Once done, make sure you put it back in the friser if you are not planning to consume it right away!
2. If you do not have an ice cream machine, no worries! Leave the ice cream in the friser for at least 4 hours!
TIP If you are using the second method it is good to mix the ice cream every hour or two.
ENJOY